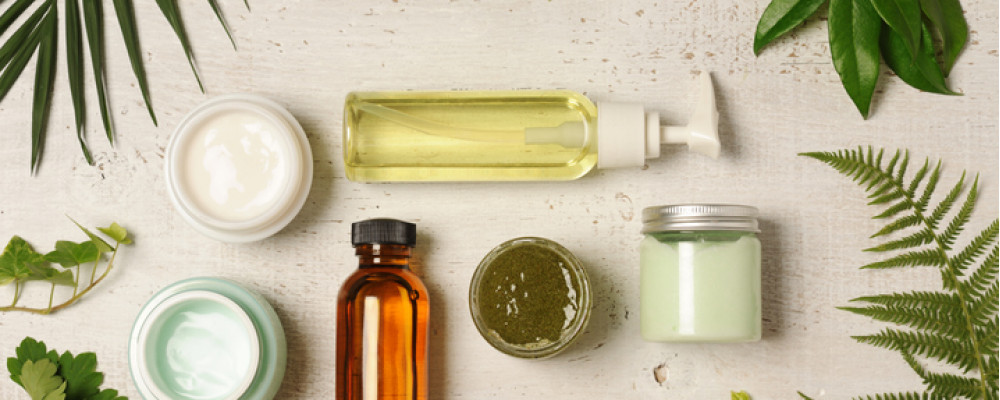 Organic and natural cosmetics - these two definitions are often taken as synonyms. In fact, these are different concepts, therefore, when choosing products for your skin type and for your needs, this must be taken into account. Next, we will tell you what are the features and the difference between organic and natural cosmetics.

What is natural cosmetics
In fact, cosmetics can be considered natural if they contain at least one natural ingredient. The premium segment companies, as a rule, try to maximize the quantity of such ingredients and receive the appropriate certificates. These products are quite high quality and effective, but they will not work for you if you are looking for the completely organic product. There are also those brands that simply write "natural" on the packaging, when in fact the composition does not meet the requirements at all.
What are organic cosmetics
With regard to organic cosmetics, it is more correct not to give a direct definition of this term, but first to list which components should not be included in its composition. So, organic cosmetics should not contain:
synthetic preservatives, fragrances, dyes;
hard surfactants;
ingredients of animal origin;
genetically modified components;
petrochemical products;
silicones, parabens.
In general, organic beauty products should contain at least 95% natural ingredients. In addition, such products are most often not tested on animals and are not harmful to the environment during their production.
Organic cosmetics act as gently as possible on the skin, even the most sensitive. The effectiveness of such funds has been proven by clinical studies. Thanks to organic products, the skin is saturated with vitamins, microelements, its condition improves, and protection from the harmful effects of the environment is provided. Such cosmetics are absolutely safe for the epidermis - but if you have used conventional products for many years, you will need to adapt to the new care.
How to find and purchase organic cosmetics
If you do not understand the composition or do not have the opportunity to read the long lists of ingredients, remember the main thing: organic cosmetics always have a certificate. An exception may be our domestic manufacturers, who simply do not have the funds to obtain the necessary documents. There are especially many cosmetic brands that monitor the quality of beauty products in Germany, it is there that really strict requirements are put forward for such products.
There are the following certification systems for organic cosmetics:
BDIH;
NaTrue;
Ecocert;
Demeter;
Soil Association;
ICEA;
Cosmos;
EcoGaranti;
ICADA;
Austria Bio;
NSF;
USDA.
A good example in this case is Oceanwell Cosmetics Brand. This is German organic cosmetics for face and body, certified by NaTrue. The mission of this brand is to deliberately abandon synthetic ingredients that provide a quick but short-term effect. According to the creators of Oceanwell, this cosmetics was created by biologists, not marketers for the sake of sales. The products belong to the premium segment, are completely hypoallergenic, suitable even for problem skin. You can buy Oceanwell Cosmetics right now in our online store.
Like Oceanwell, organic cosmetics brands invest a lot of money in research rather than promoting themselves. Therefore, advertising of products can be seen extremely rarely, plus there are very few such products on the domestic market. Carefully selected organic beauty products from the premium segment are available at PremiumCare.Shop. We are the authorized reseller of a number of European brands that have proven themselves in the cosmetics market. Just a couple of clicks - and the best cosmetics with completely organic or natural composition is yours.

Author: PremiumCare
All materials